Linux Users' Group of Davis - "Lunchix"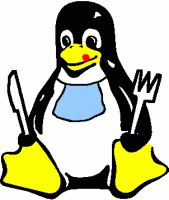 Lunchix
---
"Lunchix" is the name of a casual event where 'geeks' get together to have lunch. Everyone is welcome!
Lunchix has been replaced
LUGOD now holds regular social gatherings once a month (on the first Tuesday), and therefore no Lunchix has been held in a long time.

To see when these get-togethers are scheduled, check the "Upcoming Events" section of our front page, and keep an eye on our 'vox' mailing list.



---
LUGOD: PO Box 1336, Davis, CA 95617 URL: http://www.lugod.org/projects/lunchix/index.php
Last updated: 2012 Jun 14 10:49